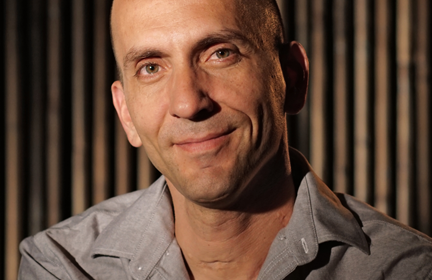 Hai Cohen
Born in Jerusalem in 1972. In 1986 I became paralyzed from the chest down following a sharp jump into the shallow water of a swimming pool.
I became a musical editor in the army radio station and studied Philosophy. Graduated from The Sam Spigel Film & TV School. Creates documentary films.
Married to Ilanit and a father to Noach.
Dancer, teacher, co-manager with Tali Wertheim the Integrated dance center –  Vertigo Power of Balance.
Practice CI since 2000 and specialized in disable and non-disable CI with leading workshops and different projects for people with mixed abilities in Israel and abroad.