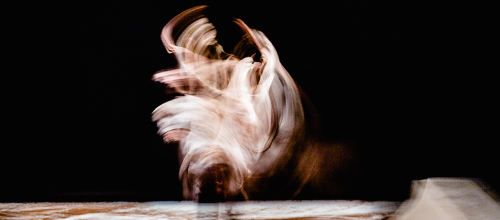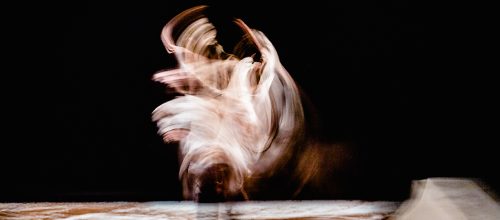 ---
Who we are?
Vertigo's Center for Innovation in Dance Technologies celebrates and explores the convergence of creativity, dance and current technologies.
What are we doing?
We combine cutting-edge technologies and innovative breakthrough developments, in our choreographic day to day creative processes, in educating the next generation of dancers and in our performances in Israel and around the globe.
Together with our partners from the academia, high-tech sector and advanced industries, we examine how specific technologies enables, challenges, integrates and influences us as artists and creators, our language of movement and dance, our choreographic expression and training, and a broad cultural aspects of the human body and its interfaces with ever crowded world of sensors, autonomous entities, robotics, virtual reality and artificial intelligence.
What kind of tech is relevant to our tracks of exploration?
Our areas of exploration combine the following technologies in a multidisciplinary and creative approach:
Augmented Reality, Virtual reality mixed reality.
Motion Sensing, RFID, GPS, IoT, Face Recognition and eye tracking tech.
Robotics, man-machine interfaces.
Human Augmentation, Optimization of motion disabilities.
AI, big data, machine-learning, motion modeling and analytics, cognitive computing.
Nano-Scale kinesthetic modeling tech, In vitro ("Insideable") health devices.
Neuro cognitive tech- Neuro-sensing, brain wear, fMRI
3D projections and new screen and Audio tech.
Design tech, 4D printing, and self assembly.
Bio-Mimicry inspired motion tech.
The center is operated in cooperation with Dr. Eitan Eliram and the Scout Innovation team
Companies, researchers and individuals interested in cooperating with us are
invited to contact Ms. Yohana Kremer or Amichai Faran
by email: