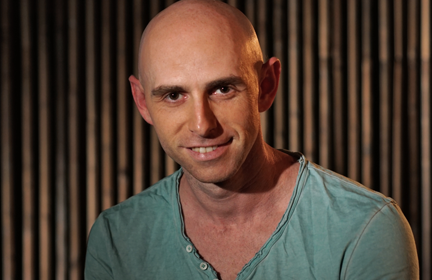 וובה זק
Born in Kiev Ukraine and bred in Israel, Vova Zak graduated from Jerusalem Academy of Dance (B.Dance and tutor certificate), trained at the Bat Dor Ballet school and Mate Aher contemporary dance workshop.

As a dancer, he worked with Vertigo dance company – Jerusalem, Kamea Dance company, KolbenDance, and Ido Tadmor company – Tel Aviv.

Vova received awards of America-Israel Cultural Foundation for professional dancers of 2005/6.

A Contemporary tutor at the Vertigo Dance Training Program since 2008, and from 2010 a Head of the Program.

From 2012 Vova is a Contemporary Dance tutor in the Continuing education program for Dance teachers of Israeli Ministry of Education.