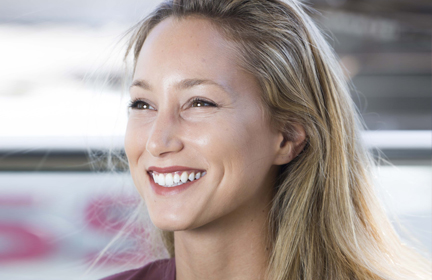 Sian Olles
Born in 1991, in Jerusalem, Sian studied at the Jerusalem Academy of Music and Dance.
In the years 2004-2006 she was awarded full study scholarships from The America-Israel Cultural Foundation, and a study scholarship from the AAB New York, USA.
Upon graduating, in September 2009, she danced with The Kibbutz Contemporary Dance Company for two years on Kibbutz Ga'aton.
Sian joined the Vertigo Dance Company in August 2011.
Between 2016-2019 Sian danced with Eyal Dadon in SOL Dance Company.
Sian is a certified Mat and Reformer Pilates instructor from Tel Aviv University.