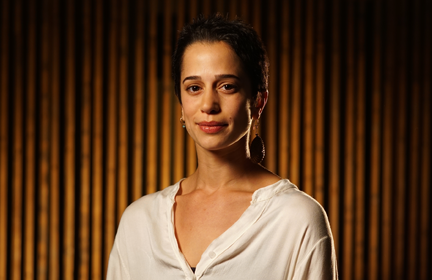 Yael Cibulski
 Yael was born in Israel in 1988. She was raised in Kibbutz Give Him Mashhad where she started to dance. After her graduation, major in dance, in Mayan high school' she joined a one year workshop for dancer training in Gaaton.
In 2007 she began her academic studies in the Netherlands in Codart, the Academy for contemporary arts a 4 years program for professional dancers in Rotterdam. During those years she worked in various projects with different choreographers as Conny Jansen, Cha Ho Lam, Fernando Martinez and Ygoda Bobrowska.
 In August 2011 Yael returned to Israel where she joined the Vertigo Dance Company for 4 years. In 2015 Yael embarked upon her career as an independent creative dancer. She is participating in different dance projects with choreographers from all over the world such as Jasmin Ellis, Dunja Jocic, Impermanence Dance Theater, and currently with Idan Sharabi.
 In addition Yael teaches in the training dancer workshop in Vertigo,  and in Bikurey HaItim center for dance in Tel-Aviv . Yael is a visiting teacher giving a Master Class in the Academy of Contemporary Dance – Codart in Rotterdam and participating in other workshops in London, Rome, Milano, Paris, Montreal etc…