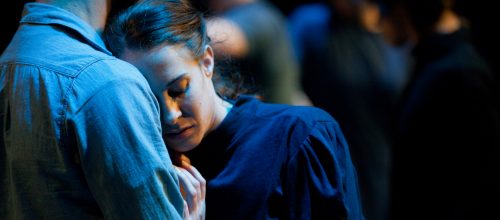 VERTIGO GLOBAL
Premiere: February 2015
Length: approximately 1 hour
Anna Halprin (USA), Noa Wertheim (Israel), Sharon Fridman (Spain)
Three internationally acclaimed performance artists emphasizing the link between Arts, Society and the Environment. A threefold observation of movement over time and space featuring:
Parades and Changes, a current version of the ground-breaking 1965 piece, a collaboration with original creator, artistic guide and mentor, Anna Halprin;
Stable a brand new composition created with Vertigo dancers by choreographer Sharon Fridman Artistic director of his laurelled Madrid based Compañía Sharon Fridman who made his first steps as a dancer with the Vertigo Dance Company;
And choreographer Noa Wertheim adding a reflection on these profound artistic processes presenting her own in-depth solo expression.
Creating a whole which is larger than the sum of its parts.
Artistic Guide and Mentor: Anna Halprin; Choreographer: Sharon Fridman;
Vertigo Artistic Director and Choreographer: Noa Wertheim
Vertigo Dancers: Eyal Visner, Emmy Wielunski, Micah Amos, Sian Olles, Nitzan Moshe, Tomer Navot, Marija Slavec, Ron Cohen, Itay Peri
Music: Morton Subotnick; Idan Shimoni (Danski)
Lighting Design: Dan Fishof – Magenta Costume Design: Rosie Canaan; Inbal Ben-Zaken