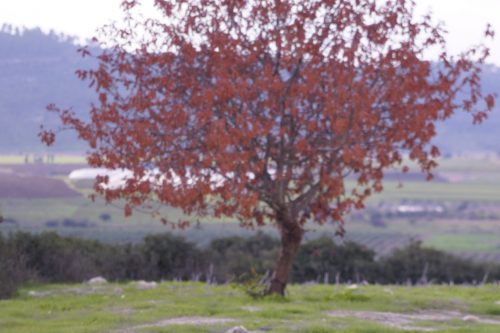 Dance isn't simple to show online, but Vertigo troupe tries it. By Jessica Steinberg
Short snippets of performances and virtual workshops are part of viewing experience as veteran dance group navigates the pandemic
During the months of the pandemic, the Vertigo Dance Company has performed online, at a drive-in event in a Jerusalem parking lot, and in small, outdoor workshops at its eco-art village in the Ella Valley.
Now it has returned online for the Vertigo Dance Festival, starting Sunday, December 27 through December 31, with a brand-new website meant to ease viewing for all audiences.
Dance isn't so simple to show online, said Noa Wertheim, who co-founded Vertigo with her work and life partner, Adi Sha'al, and it required a different approach in order to fully introduce the Vertigo experience.
"We're showing shorter pieces and snippets online, allowing you to really jump around the website and get to know the troupe better," said Wertheim. "You can really dive into the website, and get to know Vertigo."
They've made other adjustments to the website as well, with some excerpts of workshops during the festival, a clip of Wertheim's TEDx talk, a look at recent dance premieres, and a random navigator on the site that brings viewers to various spots in the website.
"It's dynamic and educational and really amazing," said Wertheim.
The Vertigo troupe has been able to continue functioning for the most part, said Wertheim, because many of their members live and work at the troupe's eco-art village.
During the months of the pandemic, they continued premiering new works, sometimes on Zoom, at other times performing live with other online festivals. They even taught a workshop for an event in India.
"We're a capsule," said Wertheim, using the Israeli term for a small pod of people. "We did what we could during the summer, but artists have become a group that aren't allowed to work. It's like an effort to wipe us away, but I have hope."