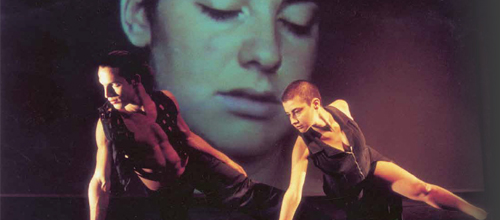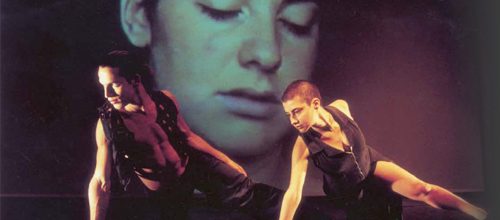 Bringing Modern Dance Down to Earth. Stacey Menchel Kussell
Noa Wertheim stands onstage with the Vertigo Dance Company, adjusting a dancer's leg and redirecting a turn. If she disagrees with a step, her head shakes a cascade of wispy, brown hair into her eyes. Wertheim is an architect. She constructs an edifice of movement, pattern and line. Working toward perfection in every rehearsal, she builds the choreography until it is unveiled after weeks, months or even years of being under scaffolding.
Wertheim does more than just build dance onstage; she relishes the connection to the ground — the dirt and the spiritual sweat of nature. She smiles when she is called a "tree hugger," but she avoids labels. Wertheim considers herself simply a social artist, one who hopes to use dance as a creative expression to effect a deep and lasting cultural change.
Contemporary ballet and environmental activism do not often go hand in hand. The Vertigo Eco-Arts Village, however, is a place where dance and ecology come together. Wertheim's current project fostering green renewal is a natural progression in the dancer's life-long commitment to the earth. The Eco-Arts village is an extension of the Vertigo Dance Company, the celebrated Israeli dance group founded by Wertheim and her husband, Adi Sha'al.
Inspired by sustainable agriculture and motivated by the challenge to balance work and family life, Werteim and Sha'al constructed a community where art lives and grows in an ecologically responsible way. In 2006 they bought space from Kibbutz Netiv Ha Lamed Hei, in the valley between Tel Aviv and Jerusalem. The couple renovated the farm in a sustainable fashion, using recyclable materials to convert a chicken coop into a space for dance rehearsal and performance. Over the past five years they founded a school for earth building, which holds workshops on construction techniques, permaculture and gray water recycling.
The Vertigo Dance Company is one of Israel's artistic gems. One of several Israeli dance innovators, Vertigo stands apart from its compatriots — such as the Batsheva or Inbal Pinto & Avshalom Pollak Dance Company — through its softer visual style. In contrast to Batsheva's expressive ferocity or Pinto's theatrical surrealism, Wertheim's choreography is sinuous, organic and rooted to the earth.
While the Jerusalem-based Vertigo has headlined several contemporary dance festivals in Europe, it is relatively new to the American audience. This season, the company will premiere its piece "Mana" at three different venues in the United States: White Bird, in Portland, Ore.; Art Power at UC San Diego, and in New York as part of the City Center's Fall for Dance Festival.
Vertigo emerged on the Israeli contemporary dance scene in 1992 as a choreographic collaboration between Wertheim and Sha'al, who were then dancers in the Tamar dance company. According to an interview the Forward held with Edo Ceder, another choreographer who trained with the couple, "Noa dances with a karmic, powerful beauty, and Adi is strong and sagelike. They create work that highlights what is glorious about the human form and the way it moves."
Wertheim has always seen dance as a way to nurture. She started with an interest in teaching children, inspired by their unaffected, instinctual movements. As Vertigo's main choreographer, she continues to develop a repertoire that educates about personal and societal struggle. The "Power of Balance," a collaboration with British choreographer Adam Benjamin, uses dancers in wheelchairs to explore the concept of physical and emotional balance. "The Birth of Phoenix," a site-specific piece performed outside with a portable geodesic dome, examines the human relation to and alienation from the earth, while "White Noise," which features dancers imprinted with large barcodes, analyzes consumer culture and the disconnection from nature.
"We never felt that we were purely an aesthetic dance company," Wertheim explained. "We look at humanity in our dance, and seek to engage and educate the community."
"Mana," the tour's featured work, alludes to a passage in the Zohar, the founding text of Kabbalah. The title means "vessel of light," and it relates to the search for completeness. Using delicate, gestural motion and powerful, surging leaps, the dancers embody images of emptiness and fullness. Dressed plainly and pilgrimlike, they dance in front of a silhouette of a house. They represent a flock, both religious and avian, rhythmically separating and coming together.
The music is an original composition by Ran Bagno, Vertigo's longtime musical director. The playful score features Asian lute combined with elements of jazz percussion. Bagno and Wertheim created the sound together while looking at images from nature. The music embodies the interplay of masculine and feminine forms and the fiery tension of the male-female encounter. The sound echoes the rise and fall of the dancers' movements and enhances the beauty of their struggle.
"The piece relates to the Zohar in its search for wholeness, but we have a more universal intention," Wertheim said. "The search for fulfillment is a human search. It relates to our creative pursuits and to our families."
Surrounded by their three sons and the children of other company members, Wertheim and Sha'al have a commitment to family and community that has truly blossomed at the Vertigo Eco-Arts Village. Located in the Elah Valley, where David once beat Goliath, the village is the site where Wertheim and Sha'al are waging their own battle for sustainable living. The village not only serves as a home for the company and their families, but also has expanded its programming to include an artist-in-residence program, a spiritual arts center, workshops for the disabled and classes in natural construction.
Vertigo is excited to perform in the United States — not only to showcase "Mana," but also to educate audiences about the group's ecological pursuits. Performances in San Diego and New York will include post-performance discussions and events open to the community.